Student Success Stories
Student Success Stories from the Albert Dorman Honors College
Albert Dorman Honors College Student Success Stories
Sharing some achievements accomplished by our scholars.
This semester the NJIT Knit and Crochet Club was able to continue in its efforts to impact the community of Newark with the semester blanket projects. Our members worked tirelessly to create not only several large blankets to donate, but many hats, scarves, and other clothing items. Along with this we were given the opportunity to run a toiletry drive which ended up collecting over 500 items which were then donated to the Apostle's Shelter for the Homeless. We did this in conjunction with the Evergreen Kids Academy, who helped collect items, assemble bags, and drew pictures for the recipients. Overall it was an incredibly successful semester and excites the whole group as we prepare for the next year. ​

Albert Dorman Honors College member Julio Marcano represents NJIT both on and off the field as a Highlander. His brother David is also a member of the Honors College.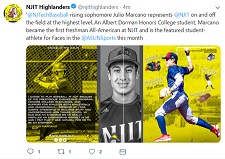 David Daudelin, '12H
This Alum Implements Customer-Facing Features For Amazon, watch the video here.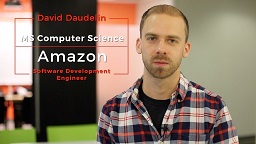 August 29, 2018
Jonathan Isaacs, '18H
A Homegrown Highlander: Newark Native Jonathan Isaacs Lands Job With CallisonRTKL Architecture. Read the full article here.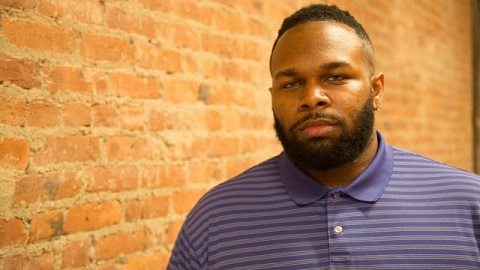 May 10, 2018
Ivan Mitevski, '18H
Ivan Mitevski, a Columbia University-bound mathematical modeler, was honored at the 2018 NCE Salute to Excellence as both the outstanding senior for the Department of Electrical and Computer Engineering (ECE) and for the entire Newark College of Engineering. Read the full article here.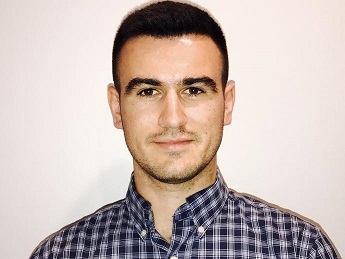 April 27, 2018
Pablo Arruita Sota, '19H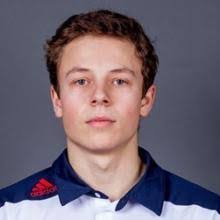 Pablo will be participating in the CERN Summer Student Internship (Summer 2018) in Geneva.
Ester Calderon, '18H
Ester was awarded the New Jersey Business and Industry Women's Forum, Rising Star Award (Fall 2017). Read the article here.  Ester is also in the Newark-Montclair Urban Teachers Residency (NMUTR) program.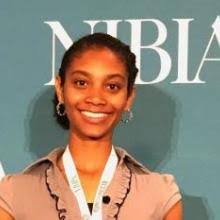 Brendan Dente, '18H
M.S. Fulbright/Delft University of Technology: Industrial Design Engineering Award. Read the article here.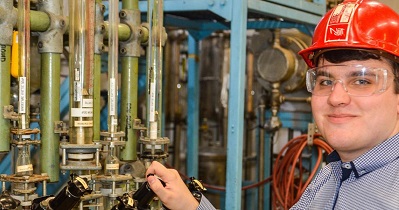 Dylan Renaud, '18H
Dylan won $1,000 at a business plan competition on April 12, 2018 hosted by the College of Business and Public Management at Kean University. Read the article here. He will be pursuing a Ph.D. in Applied Physics at Harvard University.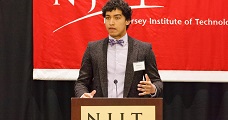 NJIT Joins Urban League of Essex County to Teach Kids How to Code
Honors College students are volunteering to teach the curriculum to the Sussex Avenue Renew students. Read the full article here.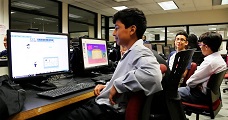 January 11, 2018
An Investment in Success
NJIT's 29th Annual Scholarship Brunch April 28, scholarship recipients were able to give their appreciation to the donors who attended. The brunch also included the presentation of the Albert Dorman Future Leader Award to Adam Bindas '17, an Albert Dorman Honors College scholar who received his B.S. in chemical engineering in May. Read the full article here.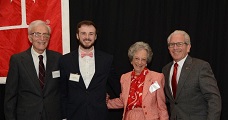 (Photo from left: Albert Dorman '44, '99 HON; Adam Bindas '17; Joan Dorman; and NJIT President Joel S. Bloom. Photo: GradImages)