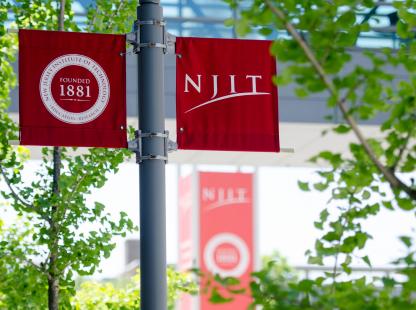 Message to Newly Admitted Honors Scholars
What makes the Dorman Honors College a "Top 10 Public Honors College"
A message from the Dean
 
Welcome to the Albert Dorman Honors College!
The Albert Dorman Honors College develops scholars as intellectual, professional, community and global leaders. We are especially excited for the Class of 2022 as the College innovates a unique, interdisciplinary education that empowers Dorman Scholars to become leading researchers and entrepreneurs who communicate complex ideas powerfully and effectively. The education we offer reflects our commitment to fostering global cultural awareness, serving our neighbors, and enabling our scholars to become effective, moral leaders in the interdependent world of the twenty-first century.
Leading Learners
With an average SAT of 1470, the Class of 2021 was one of our largest and strongest ever. Two-thirds of those scholars were in the top 5% of their high school class. Your class will be our most selective, with nearly 2000 applicants for 150 seats.  Within your major and general requirements we create exceptional learning opportunities to stretch your talents. For our engineers, we have designed a Grand Challenges in Engineering option with the Newark College of Engineering, a curriculum that addresses the most pressing issues of health care, sustainability, urban infrastructure, and cybersecurity. For our researchers, we have a research option that allows you to begin working directly with faculty on advanced research projects in your freshman year while completing requirements for graduation. Current scholars will participate this summer in the first ADHC Summer Research Institute. We also have our Pre-Health Scholars Program, offering exciting pathways to medical school with a 90% placement record last year.
Through the generosity of our alumni and friends we are able to offer competitive grants through the Dean's Fund so that scholars can conduct independent research, present at and attend conferences, or study abroad. These resources help you truly personalize your education and achieve your goals. The education we offer is why the Dorman College was named a "Top 10 Public Honors College" in 2017, and was the only STEM university to achieve that status.
Learning to Lead
Our commitment to community service is rooted in NJIT's mission to place the power of New Jersey's premier polytechnic at the disposal of all citizens. These are also the values of Mr. Dorman whose unparalleled commitment to his community and profession has been recognized with countless civic awards and distinctions, including membership in the National Academy of Engineers. We also believe that true leadership is an act of service, and volunteering is the greatest school of leadership we can offer. As the beneficiaries of the generosity of so many, Dorman Scholars want to pay it forward.
Our volunteer programs will help you learn how to work effectively as a team member for the good of the whole while strengthening communities in Newark and around the world.  Our scholars work as tutors in nearby schools, passing on their love of science and technology through programs such as Newark Kids Code, Girls Who Code, or our own Solar Car Team (the first in New Jersey!) and offer thousands of volunteer hours in local hospitals. They help make and distribute food to those in need, and they knit scarves and hats in our popular Knitting Club. Beyond Newark, our scholars have fund-raised for Puerto Rico, traveled to Haiti to engineer clean water systems, and to Nicaragua to provide basic healthcare.
Emerging Leaders
An excellent education yields excellent careers, and our alumni are leaders in their field. The quality of their academics has been recognized with Fulbright and Goldwater Scholarships. When they have not started their own companies, our alumni are rising stars at the leading technology firms (such as Amazon, Google, and Microsoft), engineering firms (AECOM, Langan Engineering, and Mott MacDonald), and architectural firms (such as Ark-itekture and Marvel Architects).  Recent classes have gone on to medical schools such as Columbia, Thomas Jefferson, and the University of Pennsylvania; to law schools such as Georgetown and Washington University; and to graduate programs at Stanford, Yale, and MIT. To offer one recent alumnus in the news: Samir Saini, ADHC '97 and member of our Board of Visitors, was named IT Commissioner for New York City this past January. The accomplishments of our alumni are too numerous to recount, but not to worry, you will get to meet our alumni and Board members and learn from their experiences during a variety of events we host throughout the year.
At this time, we are pleased to announce the following events & scholarship opportunities for newly admitted scholars:
For questions regarding the Honors College, housing, scholarships, arrange a private session or conference call during our Q&A days, February - March 2018

To take a class taught by an Honors College student, attend NJIT Splash on Saturday, March 24, 2018

To apply for additional merit and need-based scholarships, submit your scholarship application by April 2, 2018

To find our more about the Dorman Experience, attend NJIT Experience Day on April 8
We commend you for your academic achievements and for your contributions to your school and community. I am looking forward to meeting and working with you. We are proud to welcome you to the Albert Dorman Honors College and eager to see what we can achieve together.
Sincerely,
Louis I. Hamilton, PhD
Dean, Albert Dorman Honors College