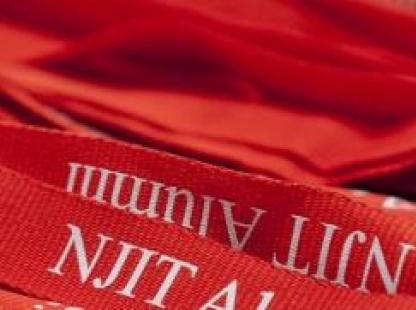 Fellowships & Awards
Honors Scholars are encouraged to apply for prestigious national and international fellowships. 
Fellowships & Prestigious Awards
Please discuss these opportunities with your Honors advisor for additional information. Key fellowships along with points of contact are listed alphabetically below.
A searchable database of fellowships and awards can be found here (courtesy of the University of Illinois). For more information please contact Honors@njit.edu.
B
Boren Scholarship
Undergraduates
(for study abroad)
Boren Scholarships support US undergraduate students interested in studying less commonly taught languages in world regions critical to US interests, and underrepresented in study abroad, including Africa, Asia, Central and Eastern Europe, Latin America, and the Middle East.
Lorna M. Ronald
lorna.m.ronald@njit.edu
Boren Fellowship
Graduate studies
Boren Fellowships support US graduate students who wish to study less commonly taught languages in world regions critical to US interests and work in the federal national security arena.
Lorna M. Ronald
lorna.m.ronald@njit.edu
---
---
C
Carnegie Endowment Junior Fellows Program
Undergraduates
(graduating Seniors) 
The Carnegie Endowment for International Peace offers one-year fellowships to graduating seniors interested in working as research assistants to the Endowment's senior associates.
Lorna M. Ronald
lorna.m.ronald@njit.edu
Churchill Scholarship
Graduate studies
 
Created by friends of Winston Churchill, this scholarship program offers American citizens the chance to pursue graduate studies in the sciences, engineering, and mathematics at the University of Cambridge in the UK.
Lorna M. Ronald
lorna.m.ronald@njit.edu
---
---
D
---
---
---
---
Gates Cambridge Scholarships
Graduate studies 
Gates Cambridge Scholarships provide support for students wishing to pursue graduate studies and research in any subject offered at the University of Cambridge.
Lorna M. Ronald
lorna.m.ronald@njit.edu
German Academic Exchange Service (DAAD) Undergraduate Scholarship
Undergraduates
The German Academic Exchange Service (DAAD) Undergraduate Scholarship allows highly qualified undergraduate students to study, conduct senior thesis research, or experience an internship at a university in Germany.
Lorna M. Ronald
lorna.m.ronald@njit.edu
German Academic Exchange Service (DAAD) Study Scholarship
Graduate studies
The German Academic Exchange Service (DAAD) Study Scholarship allows graduating seniors to conduct one year of independent study or pursue a master's degree program at a German university.
Lorna M. Ronald
lorna.m.ronald@njit.edu
German Academic Exchange Service (DAAD) RISE
Undergraduates
The German Academic Exchange Service (DAAD) RISE program allows undergraduate students in the fields of Biology, Chemistry, Physics, Earth Sciences, and Engineering to work with research groups and universities and top research institutions across Germany for two to three months during the summer.
Lorna M. Ronald
lorna.m.ronald@njit.edu
Benjamin A. Gilman International Scholarship
Undergraduates
The Benjamin A. Gilman International Scholarship program supports under-represented students in undertaking a study abroad program.
Ms. Cristiana Kunyczka
cristiana.kunyczka@njit.edu
Barry M. Goldwater Scholarship 
Undergraduates
(rising Juniors & Seniors) 
The Barry M. Goldwater Scholarship and Excellence in Education Foundation awards scholarships to college students who intend to pursue a research career in science, mathematics, and engineering.
Dr. John Carpinelli
john.d.carpinelli@njit.edu
---
---
H
Humanity in Action Summer Fellows
Undergraduates
The Humanity in Action Summer Fellows program enables groups of college students to explore different national histories of discrimination and resistance in locations such as Amsterdam, Berlin, Copenhagen, Lyon, and Warsaw.
Lorna M. Ronald
lorna.m.ronald@njit.edu
---
---
M
Marshall Scholarships
Graduate studies
Named for General George C. Marshall, Marshall Scholarships support students pursuing graduate studies at a UK institution for either one or two years in any field of study.
Lorna M. Ronald
lorna.m.ronald@njit.edu
Mitchell Scholarship
Undergraduates
(graduating Seniors)
The George J. Mitchell Scholarship supports one year of postgraduate study in any field of study offered by institutions in Ireland and Northern Ireland.
Lorna M. Ronald
lorna.m.ronald@njit.edu
---
---
---
---
P
---
---
R
---
---
---
---
---
---
| | | | |
| --- | --- | --- | --- |
| Whitaker Fellowship |   | Sends emerging leaders in U.S. biomedical engineering overseas to pursue self-designed career-advancing projects within the discipline, while promoting international scholarship and cooperation. |   |
| Woodrow Wilson Teaching Fellowship |   | Prepares recipients for teacher certification in STEM, and for teaching in high-need urban or rural secondary schools. |   |

Other Opportunities
New Jersey Business & Industry Association Rising Star Award (2017 winner Ester Calderon)
​