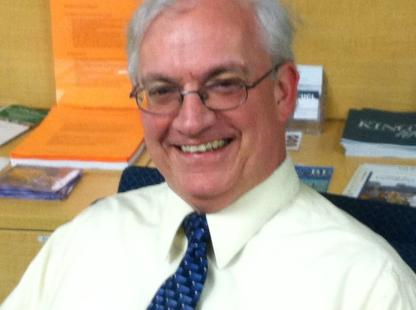 Dr. Paul E. Hoyt-O'Connor
Dr. Paul Hoyt-O'Connor joined the Albert Dorman Honors College in August 2022. As the Director of Honors
Advising and Prestigious Fellowships, Dr. Hoyt-O'Connor advises third, fourth, and fifth year scholars and those
scholars pursuing the College's accelerated programs. Dr. Hoyt-O'Connor also leads the advising on the array of
fellowship programs which provide transformational experiences available to all NJIT students.

Dr. Hoyt-O'Connor earned his bachelor's in philosophy and history and his Ph.D. in philosophy from Boston
College. Enjoying introducing students to the figures and texts within the history of philosophy, he has also offered
interdisciplinary offerings in philosophy, economics, and politics.

Dr. Hoyt-O'Connor's research has focused on the thought of Bernard Lonergan, authoring the book, Bernard
Lonergan's Macroeconomic Dynamics as well as several published articles which explore the relevance of the
Lonergan's thought to economic, political, and social life. Beginning in 2014, Dr. Hoyt-O'Connor has joined
colleagues from Seton Hall University, Deusto University, and Columbia University in examining the Basque socio-
economic model of sustainable human development, a project sponsored in part by the Agirre Lehendakaria Center
for Social and Political Studies in Bilbao, Spain.